Ryan Horn Performance, the number one fitness and fat loss workout program designed to burn the fat and get you in the best shape of your life – guaranteed.
From: Ryan Horn                                                                                                   Wednesday July 29th, 2015                                                                                                 Ryan Horn Performance LLC                                                                                             5409 Penn Avenue S. Minneapolis, MN                                                                                   612-875-6538
Dear Fellow Minneapolis Resident,
Is it really possible to lose weight, boost your metabolism, and tone your entire body all at the same time?
What if I said that I could do this for you in half the time that it would take a "regular" trainer to help you burn the same amount of fat?
I know this sounds like a bold claim to make, but just indulge me for a moment, okay, because while I'm making a bold claim – I'm also backing it up with a bold promise…
Actually a written guarantee that my program delivers fat loss and fitness results like no other – OR YOU DON'T PAY A DIME.
*************************************************************************************************
"I'VE LOST 30 POUNDS AND MORE THAN 5 INCHES FROM MY WAIST…..        When I met Ryan I was struggling. I had a trainer before, and was a regular at the gym, but I wasn't seeing or feeling the results that I knew were possible. Instead of losing or even maintaining a weight, I was slowly gaining and that was the last thing I wanted! I was frustrated at myself and the process I was stuck in. I was ready and eager for change.
With Ryan's help and support I have made great strides and hit many goals. Specifically through working with Ryan I have lost 30 pounds and more than 5 inches from my waist. I've had to buy all new clothes because everything I used to wear is way too big. I dropped from a size 8 to a size 2. My confidence has gone through the roof and I love all of the compliments I get about my new body. I'm stronger than I've ever been and I'm in the best shape of my life. I feel amazing!
Ryan has been paramount to my success. He is always available for questions, concerns, or words of encouragement. He makes all of the workouts difficult and yet somehow fun! I know that without Ryan I would have continued to fight with myself, my weight and my self-esteem. I am so grateful that he took me on as a client!"
 Erin Keefe – Minneapolis, MN 
*************************************************************************************************
Top Minneapolis Personal Trainer and Body Transformation Expert Ryan Horn has created a fitness fat loss personal training system that only requires HALF the time investment of traditional programs yet yields Twice the Fat Loss, and that is why they call it… 2XR
Let me tell you how this all came to be… but before I do here's why you should listen to every word I have to say:
Hi, my name is Ryan Horn. I'm a Nationally Certified Personal Trainer, and owner of Ryan Horn Performance LLC. You may have heard of me or even seen me in ads in the local papers, or community publications.
I've been involved in virtually all aspects of fitness since 2003. I've been called a fitness guru – I hate the idea of being a guru. My clients have also dubbed me the body transformation expert (that I can deal with).
I've been a personal trainer to top collegiate athletes, corporate executives, and CEO's of top companies. And I've even trained everyday folks who are just as busy and want fast, permanent results just like the athletes, CEO's and corporate execs.
I understand that you don't have much time and that's why I've created a program to get you in and out and give you fast lasting fat loss and body toning results.
But I'm not telling you any of this to impress you. I'm telling you this to impress upon you that I know what it takes to get you lean and strong and that you've come to the right place if you're looking for fluff free workout solutions that deliver real world results in the shortest amount of time possible.
Check this out…
THAT JUST SUCKS!
So I think we can agree that if time were unlimited, life would be a lot simpler. I have often thought that if I just didn't need to sleep I would have time for everything I needed to do. But that theory is flawed, because as my friends and family can attest when I go without sleep I turn into an insufferable jerk. FYI – the same thing happens if I don't eat

But there is a solution: SO KEEP READING ===>>
The Solution
So when it hit me that time was the problem I had an "Ah ha!" moment.
Time was not only the problem, it was in fact the solution!
(Stay with me here….)
Since time is such a precious commodity, what if I took 60 minutes worth of fitness and fat loss personal training and crammed it into 30 minutes?
I'll tell you what happened – RESULTS SKYROCKETED!!!
I created early versions of the now famous 2XR and I simply could not believe what I was seeing.
Pounds were melting off….
Strength was going through the roof…
Energy levels were simply insane…
This not only happened with new personal training clients but ones that had been training with other personal trainers and had hit a plateau.
But it gets better than that…
See, in addition to cutting the workout time from 60 minutes down to 30 and still delivering amazing results, I was able to cut the workout day from five days a week down to only three days a week.
*************************************************************************************************
"I'VE LOST OVER 20 POUNDS SO FAR AND MORE THAN 5 INCHES OFF MY WAIST. My double chins are almost gone and the other day I saw muscle definition in my thigh that I've never seen before. I now need to wear a belt with my pants and my husband has certainly taken notice of my smaller waist. Before starting with Ryan I had injuries from work and never fully recovered from complicated pregnancies. I used to have chronic back pain and fatigue. I don't need to go to the chiropractor anymore and my chronic pain has been greatly reduced. Ryan gives me confidence in my ability to overcome injury and live the healthy lifestyle I want!"
Catherine Russell – Minneapolis, MN
"RYAN HAS HELPED ME LOSE 16 POUNDS AND I LOOK AND FEEL SO MUCH BETTER IN ALL OF MY CLOTHES! Everything fits and my confidence has increased dramatically. The biggest thing was seeing that I could follow through with the program. Ryan held me accountable and I was able to see results which had never happened before. I had my doubts about reaching my goals but Ryan encouraged me to keep going.
Before I started training with Ryan I felt stuck. I was trying to eat healthy and stay active but I had a really hard time committing. I had no motivation to do anything about changing my habits. With two jobs and additional commitments I didn't know how to find the time/energy to plan and prep food along with exercise in an effective way.
In the past I've tried Herbalife products, yoga classes, cleanses, fad diets, home videos, etc. None of those produced any results. The ONLY thing that has worked was having Ryan as a trainer. He helped with my food planning and took the guesswork out of training by providing me with a great exercise program. He is so knowledgeable and is really good at helping people reach their goals.
I look back at the consultation when Ryan asked me, "How will you feel when you reach your goals?" and I laughed. I've never reached my goals so it seemed like a funny question to me. I seriously doubted that I was going to lose the 16lbs that I wanted to, but with Ryan's help I am now at my goal weight! Thanks Ryan!!"
Molly Kumllin –  Richfield, MN
*************************************************************************************************
What Have I Stumbled On To?
I was just floored by the mind blowing results I was seeing with clients so I decided to hit the books just to see what was going on. Turns out what I had literally stumbled on to was actually hidden away in obscure medical and research journals.
One study showed that 2XR style training increased metabolism for 38 hours. Do you realize what that means?

Metabolic Boost That Lasts a Day and a Half!
It's actually called "after burn" and it's the state of a heightened metabolism after one of my 2XR workouts (which is why you don't need to be in here five days a week… when three days a will get the job done).
That means that if you did a 2XR workout on Monday morning, Tuesday night you are still burning extra calories.(that's very very cool.)
But there is more…
Yet *Another* study…
Proved that brief yet intense 2XR workouts showed fat loss that was 9X greater than standard personal training programs.
And the list of benefits goes on a MILE LONG.
Now I know that you might be thinking that this is just all too good to be true. But remember in the beginning of this letter I said I would take the entire risk on my shoulders by giving you my "See amazing results or don't pay a dime guarantee".
What are you waiting for? –> Click Here Right Now!
*************************************************************************************************
"I WAS GETTING MARRIED IN 5 MONTHS. And like every year for a New Year's Resolution I said I was going to tone up and get fit. All previous year's were unsuccessful. With Ryan's help I've lost weight and several inches. The Biggest thing is that I've received tons of compliments, especially on my legs and stomach. Thanks to Ryan I felt amazing at my wedding and I received tons of compliments. My arms looked awesome and I felt really confident. I have way more energy and I also have better nutritional habits. I am in better shape and more toned than I've ever been. I can run a 5k no problem. Having the structure of a workout and having it designed specifically to me adds so much. Ryan has given me the tools to know what to do on my own. Also, now I know what works best for me. Training with Ryan was an investment, but the right kind! In my health and in a better lifestyle. Thanks Ryan!"
Marie Lukes – MInneapolis, MN
"I AM MUCH MORE TONED AND I FEEL LIKE I'M IN THE BEST SHAPE OF MY LIFE. When I came to Ryan I was feeling really out of shape even though I was exercising regularly. I was becoming frustrated and was on the verge of quitting. I was mainly doing aerobic exercises and I was skinny, but soft. After working with Ryan I feel stronger than I ever have. Now I can do multiple chin-ups."
Thank You Ryan! 
 Liliana Goelkel – MInneapolis, MN
*************************************************************************************************
 And I've got *BIG* news for you…                                                                                When it comes to working out,                                                                                 Longer *DOES NOT* mean Better.                                                                              
After all, I've proven that over the years by helping hundreds of Minneapolis, and countless other residents from across the country achieve their dreams through my proven 2XR fitness, weight loss and life style program.
I am dedicating myself to changing lives.
How can I be so bold? Here is why…
Personal training has never been like this…
And now, through 2XR System, I'll get to help you achieve your fitness goals, strength goals and weight loss goals faster than you ever thought possible! And I put it in writing and Guarantee it!
Oh? did I not mention that we Guarantee you'll see amazing results or you don't pay a dime?
(More on that in a bit)
How Does 2XR Personal Training Work?
2XR is a specialized personal training program that specializes in delivering twice the results in half the time of conventional programs. Let me say that again, 2XR is personal training that delivers
Twice the Results in Half The Time
Each workout lasts only 30 minutes yet delivers the goods when other programs lasting several times longer cannot. This is a no-nonsense approach that uses the latest fat loss techniques coupled with an "Old School" mentality to give you the body and health of your dreams.
And I guarantee it. (see below)
But there is more…
HERE'S THE TRUTH ABOUT MY PROGRAM…
You'll work hard during every workout. This will be challenging BUT NOT IMPOSSIBLE 
You will sweat – a lot.
You'll even be sore at times. (only at first though)
But I promise you that you'll LOVE it because every workout is accomplished in a fun, motivating and supportive atmosphere?
Now is the time to take action. There is no tomorrow – only today.
*************************************************************************************************
"I HAVE NOT FELT THIS GOOD IN MONTHS AND I LOOK FORWARD TO MY FUTURE THANKS TO RYAN'S PROFESSIONAL GUIDANCE. I am a busy, over-scheduled healthcare executive who started training with Ryan two months ago. I would strongly recommend him as a Personal Trainer if you are committed to your own personal wellness journey. Ryan possesses a rare combination of technical skills, effective communication and evidence-based cardiovascular and strength training techniques. He listened to my needs without assumptions, made professional assessments and developed a program I can do anywhere, without having to be tied to the gym four times/week.
Nancy Molinaro – Minneapolis, MN
"RYAN DESIGNED AN EFFICIENT, COMPLETE WORKOUT FOR ME THAT HELPED ME ACHIEVE NOTICEABLE GAINS QUICKLY. He has a thorough knowledge of exercise physiology. He developed a regimen that built on my strengths and improved my weaknesses. I greatly enjoyed working with Ryan because of his personality and his discipline. I had a great time, but I worked hard due to his encouragement and, frankly, some butt kicking. I recommend Ryan without reservation to anyone looking to improve their fitness and their overall health."
Dr. Royce Blackburn, Assoc. Prof. University of North Dakota
*************************************************************************************************
And just to ensure that you join with confidence and feel great about getting in the best shape of your life. We're going to give you a guarantee that no other fitness and weight loss program can offer!
My program is 100% guaranteed to work for you.
If you don't EXPERIENCE the amazing fat burning effects you're looking for in the first 30 days then I want you to contact me immediately for a full refund.
That's right, I personally GUARANTEE that you will lose weight, burn stubborn belly fat, and look and feel better than ever before in the next 30-Days or you don't pay a single penny!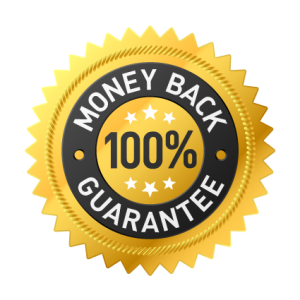 Need More of a Reason?
(really? Ok, fine.)
What if I told you I would give you $247 in cash? Wouldn't you email or call me immediately? While I can't just hand out $247 in cash to anyone who calls – I will give you a 90 minute Body Consultation and personalized training session worth $247 – for FREE when you contact me NOW!!!
How can you say no to that? YOU CAN'T!
Stop the cycle of "tomorrow". You know when you always say "I'll call the personal trainer tomorrow tomorrow tomorrow…" Do not postpone getting a toned, tight body for another day.–> Click Here Right Now!
Talk to me 1-on-1
*** 612-875-6538 ***
Listen, it will never ever get any easier than this. I will help you change your life. The body and health of your dreams is waiting. ===>> Do not Hesitate – Contact Me Now.
Committed to your fitness Success,

Ryan Horn
"The Body Transformation Expert"
Ryan Horn Performance LLC
5409 Penn Ave S. Minneapolis, MN
(612)-875-6538
P.S. Remember, there's no risk on your part. You're fully protected by our 30-day lose the fat, get in shape, or get your money back guarantee. So click HERE right now and join us for the best workout of your life tomorrow!
P.P.S. If you've read this far and you're still unsure or skeptical about joining? Email me now. I will answer any and all questions you might have personally. ryan@ryanhornperformance.com
Subscribe to Our Newsletter
Get motivating health and fitness articles sent directly to your inbox.